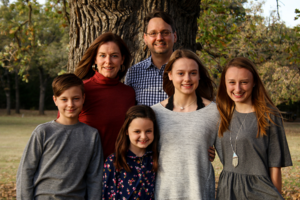 Let me guess, you are here because your child's percussion instructor has asked you to obtain a practice marimba but you don't know where to start.  I was there a few years ago when my son, Carson, was accepted into percussion in Carroll ISD. I expected to purchase sticks, books, drum pad, etc.. but I was a bit surprised to find out I needed to obtain a practice marimba.
I did my research and learned that I could purchase a new marimba at around $1900 or rent one for roughly $65/mo. I also needed to drive a couple of hours round trip, stand in line, fill out a long contract and lug a huge marimba home then haul it back again when we were done with it.
I knew there was a need for a better option. After all, I can get cookies delivered to my home in 15 minutes.  In November of 2017, we launched DFW Marimbas to provide the most convenient and cost-effective option for marimba rentals.  We began buying used practice marimbas, cleaning and repairing them then renting them for only $35/mo. We created a simple online signup and self-service portal like you'd expect from a startup internet company.  Best of all, we deliver the marimba to your home and pick it up for free.
Business has been great. We served over 500 families in the first 3 years and were featured in the Side Hustle School podcast.  In November of 2020, we changed the name from DFW Marimbas to Texas Marimbas as we plan expand across Texas someday.  In 2021 we added 4.3 octave marimbas to our rental offering and started selling new marimbas for those who'd prefer to purchase vs rent.
If you have any questions about our business or service, feel free contact us.
Thank you for all your support!
Cassidy Lackey
Texas Marimbas